What We Do
---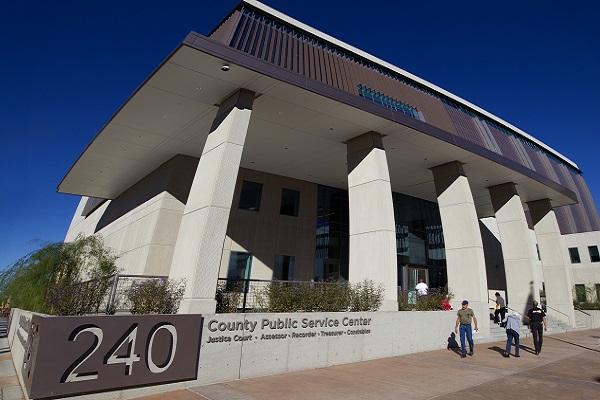 Welcome to the Pima County Recorder's Website.
The Pima County Recorder's Office has two distinct yet separate functions, Recording of Documents and Voter Registration. Both functions are important services offered to the citizens of Pima County.
RECORDING OF DOCUMENTS
The Pima County Recorder's Office records and maintains public records and documents. The majority of the documents our office processes are land transactions. All of the documents recorded are indexed for searchability, electronically imaged and the images are permanently preserved. These documents are available online and at our two Recorder locations to view and copies may be purchased. There are two public viewing areas at our Eastside location and 7 at our main location downtown Tucson. Subscription services are available to purchase recorded documents for a discounted rate and to download recorded documents as well.
VOTER REGISTRATION
The Pima County Recorder is the trustee of the official Pima County Voter Roll. Our office promotes voter registration, processes voter registration forms, and facilitates Early Voting and Ballot by Mail voting during Elections. Our top priority is to ensure the security and integrity of voter records for the residents of Pima County.